Our Museum and the environmental awareness across represented by Ven Tashi Norbu Contructions of "Urban Buddha" Sculptures.
Artworks which send a message to the world,  that is now more important than ever. 
which not only practice what they preach,  but they are social works in the sense of peace, benevolent acts,  expanding cultural awareness through Art.  A way for our Museum to draw attention to environmental awareness across the globe.
The artworks are created in different countries, collaboratively by locals. Symbolizing in this way our Museum's aim,  nations  and people to be coming together in order to work for a better future.
Chicago/Grand Park U.S. Urban Buddha 2017
It  is comprised of about 3,500 pounds of reclaimed/recycled wood. It sends  a message about the rampant made of recycled wood and  makes a statement about deforestation such as from palm oil production,  or the cattle ranching in the Amazon rainforest.  This sculpture 6x5m is painted in bright turquois and red and was inscribed with Buddhist mantras.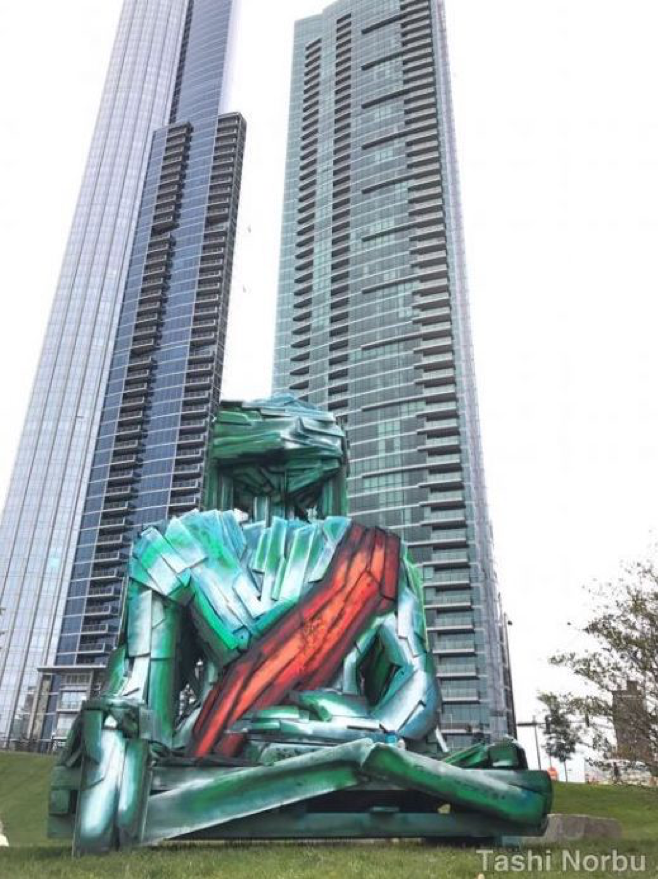 Emmen/Rensenpark the Netherlands Urban Buddha 2018
Our Museum participated this way,  in the project "Emmen goes Eco".  A  Sculpture made of reclaimed wood and wasted objects.  It is situated in a peaceful environment  among the nature, at the pond in front of the Museumthus symbolizing peace and tranquility.    It raises awareness of ecology and global warming, happening nowadays, around the world.  A message about harmful environmental issues.
Encinitas, Sandiego/California Urban Buddha 2018 created by ven Tashi Norbu on behalf of the Museum of Contemporary Tibetan Art.
A Sculpture 3x4m entirely of plastic waste, reclaimed from the  ocean. The locals  and all, call it "plastic soup".  It is created using all kind of plastic collected from the Pacific.  It is a message and physical example of why it is necessary to change and learn about the use and dispose of plastic in the world of today. It is a reminder that all plastic thrown, eventually find their own way into the environment.
Environmental awareness in our Museum in the Netherlands.
Μuseum of Contemporary Tibetan Art talks about Environmental Awareness with Ven Tashi Norbu's sculptures made out of waste materials.
Such sculptures have been created since the Museum opening, in   America Chicago/Illinois,  St. Diego/California and Europe in the city of  Emmen/the Netherlands. 
Sculptures made out of waste woods, or metal or plastic/ waste materials thrown in the ocean, thus sending a message to the world about 
environmental
awareness and
  global Ecological issues on planet. 
Environmental awareness in our Museum in the Netherlands.
Buddha sculptures made out to waste woods and waste objects which you do not throw but you gather all and make art.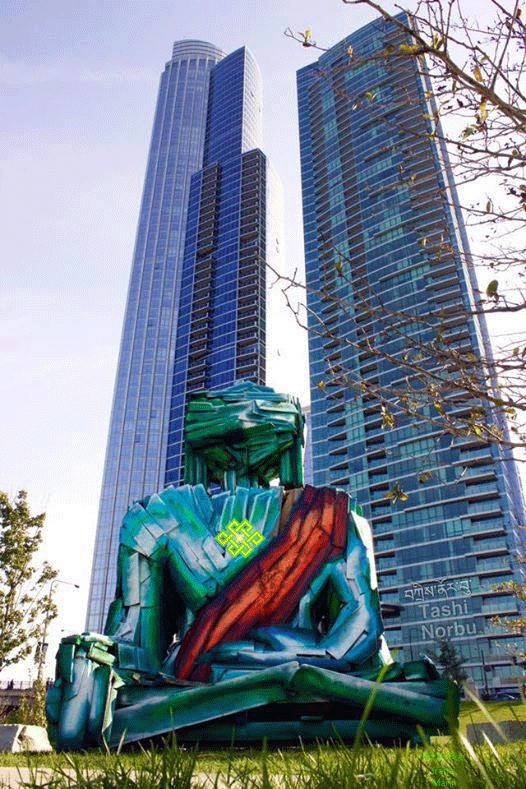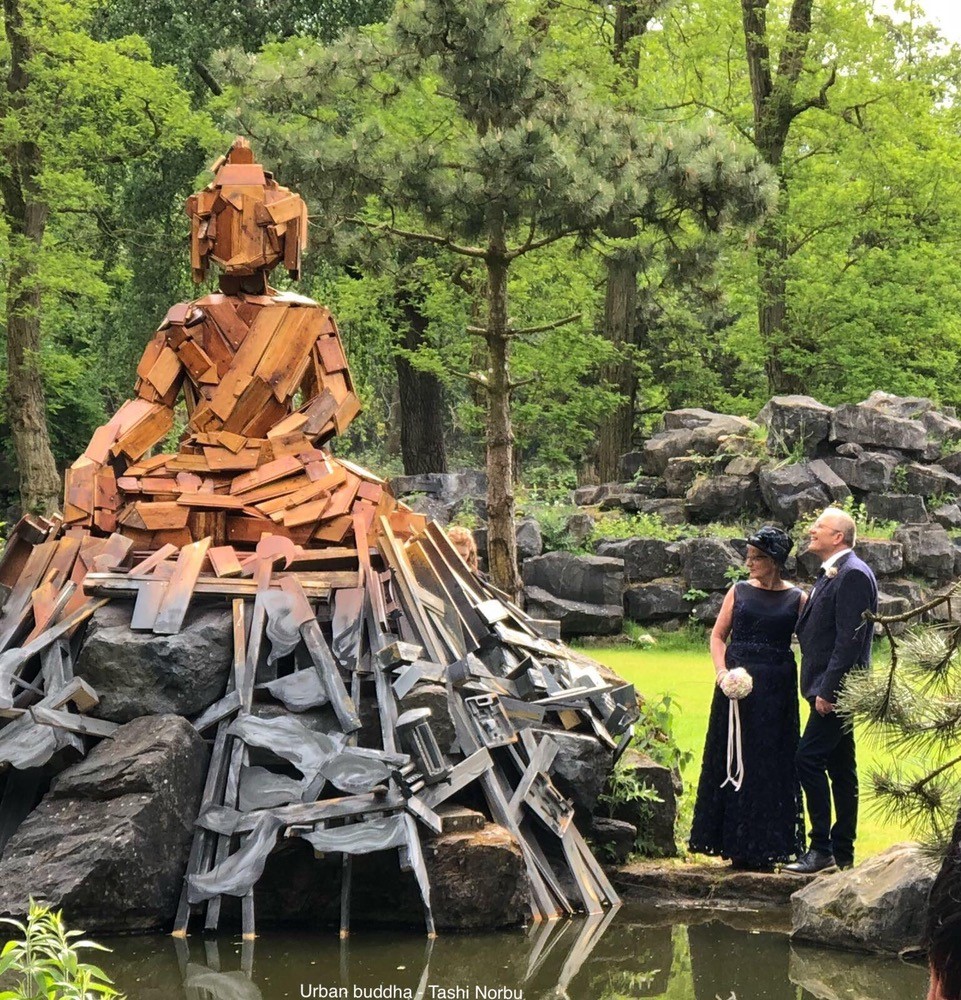 Love is in the air artwork – Exposed in the Museum
Confession to the Buddha (love is in the air artwork)
Artist's philosophy is nothing to be wasted. Before he started to create his piece of Art, he looked around his environment for small objects that had a meaning for him. He selected little lights hearts, a violin, souvenirs, post cards received by favourite people, that all speak for themselves.
Things of the past are always  intriguing, offering a window into the past and bring back memories of a moment in time; and all small objects around our environment, are  reminding us so much of our place in the universe!  
An Artwork on display. Inspiring and challenging people to think about how they can reuse waste in creative and innovative ways, taking care of the environment, suggesting at the same time new beginnings and new possibilities.