Works of an uderground art gallery in Lhasa, where artists fairly present the combination of modern and traditional Tibetan Art.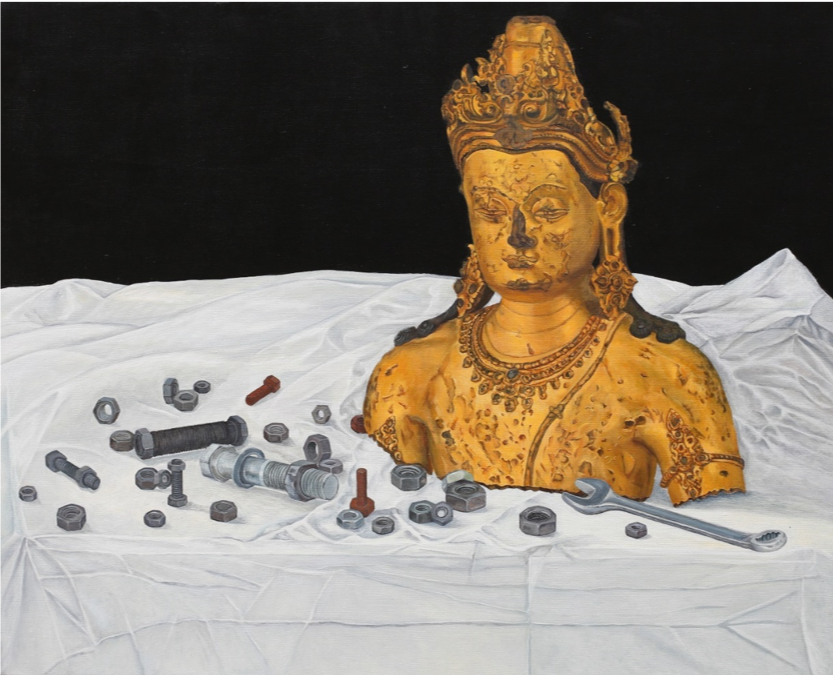 He depicts a culture that talks about antiquity and modernity. 
A surrealistic "daymen" surrounded by the three provinces of Tibet and the three snow mountains symbols of protection and support of Tibet.